Dominik Gives A "Maybe" To Dotson
January 15th, 2013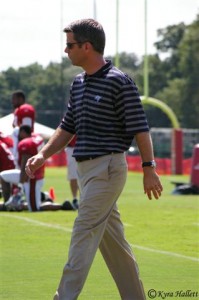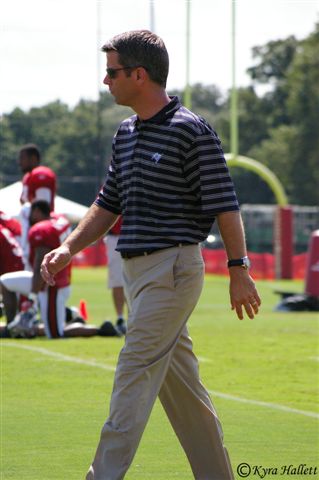 Yes, Joe obsesses about all things Bucs. And when words flow from Bucs brass, Joe is especially hypersensitive to their meaning.
So with that in mind, Joe can say that rockstar Bucs general manager Mark Dominik offered a very lukewarm endorsement of starting right tackle Demar Dotson, while chatting with "Booger and Rich" on 98.7 FM yesterday.
Dominik talked about how excited he is to have Pro Bowl guards Carl Nicks and Davin Joseph return, along with Donald Penn and Jeremy Zuttah moving back to center. But Dotson didn't get the same love.
"And you know, maybe Dotson continues to develop and grow at the right tackle position," Dominik said.
After studying Dotson, perhaps Dominik is on board with former Bucs guard Ian Beckles' assessment of his right tackle. "Not sure if he's the answer," Beckles said of Dotson after the season finale. Beckled had heaped praise on the 2012 O-line but thought Dotson was lacking.
Joe's going to take Dominik's "maybe" and consider it a clear message that major competition for Dotson is on the way, and likely via free agency. The Bucs have only drafted one offensive lineman in the past four years.