2012 Bucs Draft Officially A Haul
January 10th, 2013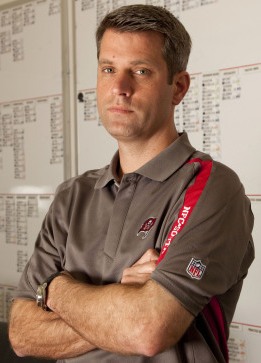 If Bucs rock star general manager Mark Dominik can pull off this April what he did in the spring of 2012, the Bucs would almost have to play their way out of the playoffs.
What Joe and many others considered to be the best Bucs draft in years became official today when Pro Football Weekly/Pro Football Writers of America announced their All-Rookie team for the 2012 season.
Not surprisingly, the Bucs landed three players on the team: safety Mark Barron, running back Doug Martin, the Muscle Hamster himself, and outside linebacker Lavonte David.
And there is a chance two of the three, Martin and David, could still play in the Pro Bowl next month.
Ladies and gentlemen, Joe considers that a haul of Eddie Van Halen proportions.