"Foles Is Just As Good As Vick"
December 8th, 2012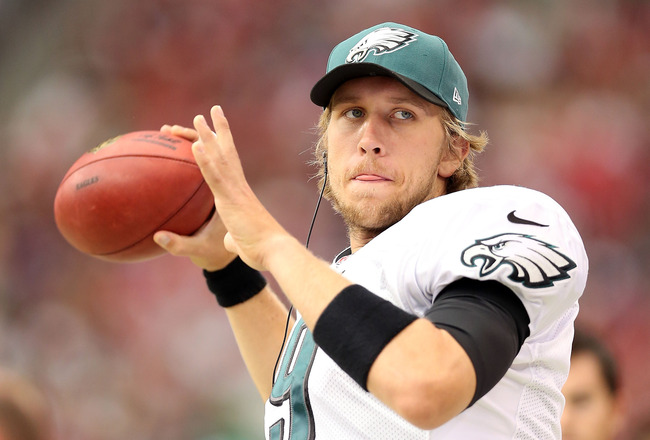 Say what you want about Michael Vick, but the guy has played in a couple of playoff games, even once beat the mighty Green Bay Packers in a January game at Lambeau Field, a rare feat.
So when Joe got a chance to speak with Bucs defensive end Da'Quan Bowers earlier this week, Joe did a double-take when Bowers waxed poetic about Eagles quarterback Nick Foles, a rookie from Arizona, who has supplanted Vick as the Eagles signal-caller.
"Noles is just as good as Vick is," Bowers said without blinking. "He doesn't have the footspeed Vick has but throwing-wise, and mechanics-wise, he is just as good as Vick. He presents a challenge.

"We will have to bring our A-game."
It is hard to believe Bowers would say this about a rookie. But Bowers explained to Joe that Foles isn't playing like a rookie, thus he should be respected.
"That rookie is like a second- or third-year player in the NFL," Bowers said. "He's starting for a reason."