"Bucs Look Like A Tired Football Team"
December 27th, 2012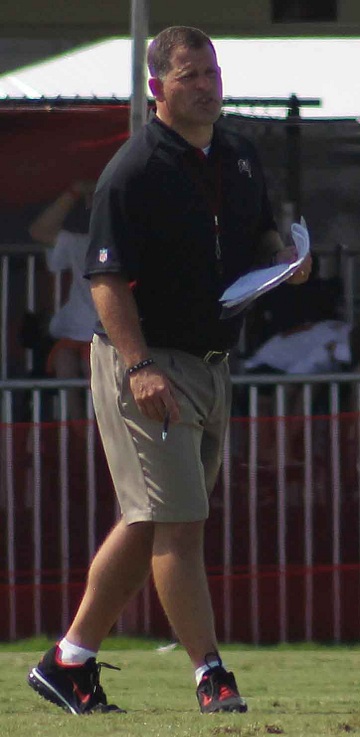 Did the New Schiano Order not know how to manage the season to have its team ready for December?
It's a question Joe's pondering today after Tampa Bay Times Bucs beat writer Rick Stroud participated in a Q & A on the Falcons' official website and said he thinks the Bucs looked gassed.
"Overall, the Bucs look like a tired football team and Freeman is pressing. It's a bad recipe," Stroud said.
Frankly, Joe sees no reason why the Bucs should be physically fatigued. NFL teams practiced far longer, harder and more physically not too many years ago and had no problem competing hard in December.
But the Bucs do appear to have lost their mental edge, led by No. 5 and others.
Is it flowering "weeds?" Is it motivational techniques? Is it character?
During the offseason, Greg Schiano needs to do some hard self-scouting to figure out why his team lost the key intangibles that lead to Ws.