Talib Settling In
November 14th, 2012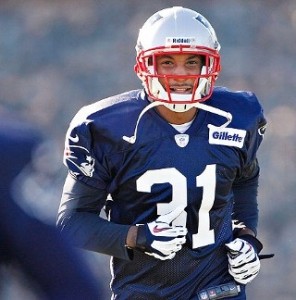 Helmet-wielding, cabbie-slugging, Adderrall-popping, coach-cussing, referee-charging, pistol-friendly, granny-hassling Aqib Talib appeared at his first Patriots practice today, and Bill Belicheat praised Talib for three days of hard work since his suspension ended Monday.
Joe's intrigued by the marriage of Talib and his new head coach, a couple of cheaters united. Also, it's been amazing seeing the reaction out of Boston, where Talib is being viewed as a savior of the Pats defense in many circles.
Belicheat was asked today about why he's sure Talib won't have off-the-field trouble. Belicheat responded saying the Pats only sign players they're confident in. Good luck with that, Bill.