NFL Players Don't Like Greg Schiano
November 7th, 2012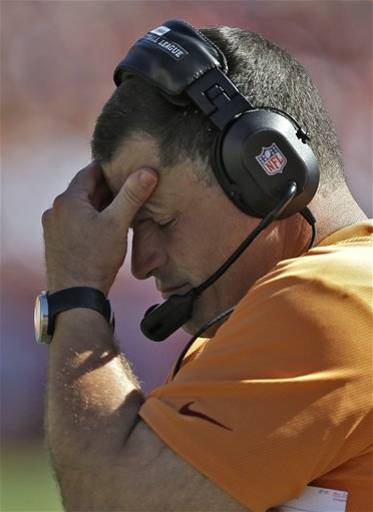 Joe just found this amusing as hell.
Apparently, NFL players polled by The Sporting News have two-year old mentalities not unlike disc-spinning, unemployed Kellen Winslow, Jr., or bongman Tanard Jackson.
In a poll (aren't we sick of that word about now?) of NFL players, the Sporting News compiled who NFL players would least like to play for.
Despite only being in the NFL a half-season, Bucs coach Greg Schiano is atop the list.
Yeah, I guess players would like to be coddled by the likes of Raheem Morris. Who cares about wins when we can party with coach and the checks clear, right?
What really made Joe guffaw was the No. 2 coach on the list, Bill Belicheat. Not too far behind Belicheat is Tom Coughlin.
This is simply laughable to Joe.