Parrish Gets Big Vote Of Confidence
October 30th, 2012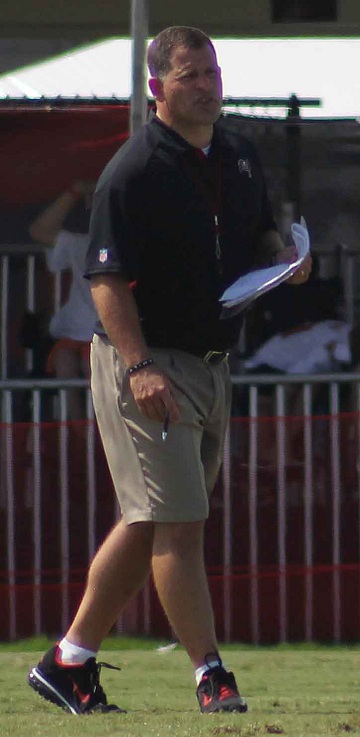 Roscoe Parrish doesn't look like a good punt returner anymore like he was four years ago, but the leader of the New Schiano Order thinks otherwise.
Speaking on WDAE-AM 620 last night, Greg Schiano said he expects big things from Parrish in the second half of the season, and the head coach says he gets a special feeling when Parrish catches a punt.
"I do think Roscoe is the guy to do it. I think he's experienced. He's still got a lot of pop to him," Schiano said. "You know, I get excited when he fields it. I kinda feel like something could happen. It hasn't yet, but I think it will."
Joe also gets excited when Parrish fields a punt. But it's not for what might happen next; Joe's only excited because Parrish, in fact, fielded it.
Joe hopes as much as the next fan that Schiano's evaluation is correct and 30-year-old Parrish can revive his glory days with the Bills in 2007 and 2008, but Joe's not seeing a dangerous punt return game in the Bucs' future until they can address it in the offseason.
If you want to know how Parrish is "vibin' in my car," then check out this new video below from CBSSports.com.
Caution, Parrish attempts to sing.