Bucs Wave Goodbye To Hardman
September 5th, 2012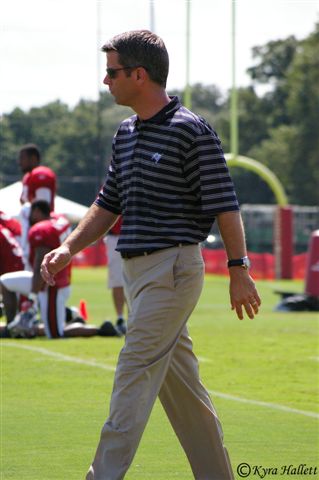 Joe's unsure how Derek Hardman fell off the radar. As a rookie he was the heroic replacment for Davin Joseph as the Bucs were a top-10 offense in the second half of the 2010 season.
He was back in 2011, but now he's been cut, even with Joseph out for all of 2012. The Bucs announced the move this morning and the re-signing of veteran cornerback Brandon McDonald, who previously was cut the other day.
The Bucs also signed G Julian Vandervelde to the practice squad, another guy who was cut a few days ago, and released WR Bert Reed from the practice squad. What a bummer for Reed. The Florida State product just did a TV interview in the panhandle talking about how he was so happy to be joining his beloved Buccaneers.