Bucs Get A Taste Of Being A Good Team
August 24th, 2012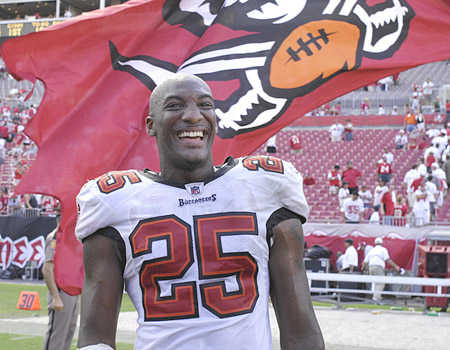 One reason the Bucs and the Patriots held joint practices at One Buc Palace this week was a change of scenery of sorts, to keep the mind sharp and getting a chance to hit someone other than a teammate.
But there was a secondary reason Bucs coach Greg Schiano wanted to practice against the Patriots: for the young Bucs to get an idea of how a top NFL team goes about its daily business.
Mission accomplished, so Bucs cornerback Aqib Talib tells eye-RAH! Kaufman of the Tampa Tribune.
The Bucs ended their two days of joint practices with the Patriots with the sense it was time well spent.

"It was definitely beneficial to practice against the AFC champs,'' Bucs CB Aqib Talib said. "They practice how they play. They play up-tempo and they practice up-tempo. It was good work for us to see where we are as a team.''
Well, it's one thing to see it, quite another to copy what the Patriots can do. Oh, and it will also help if the linebackers break their old habits.