Morning Cup Of Joe
April 10th, 2012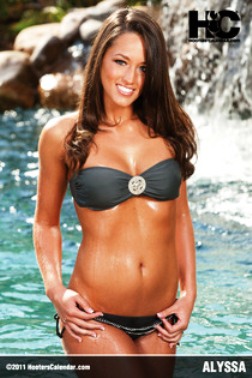 Start your day with the Morning Cup of Joe from HootersCalendar.com. And don't forget to visit HootersCalendar.com for amazing videos, pictures and cool gifts. It's Joe's second favorite website.
Bucs news forthcoming.
So Peyton Manning's arm is good to go, huh? [BSPN]
Fran Tarkenton believes Gregg Williams should be incarcerated. [SportsRadioInterviews]
So you think Warren Sapp has it bad with his bankruptcy filing? Well, Jim McMahon is being sued for a cool $104 million. [Chicago Tribune]
For the Urban Meyer fans. [Sporting News]
So let Joe get this straight: The Red Chinese can bankroll a new Rays downtown Tampa stadium at no cost to the team or the community? What's the crib going to be called, Mao's Mecca? [TBO]
Rays fans need to have the flu this week. [RaysIndex]
(Joe's disgusted that no one commented on the Easter Bunny link yesterday. SMDH.)
Need a Tarpon Springs wedding limo?