Mark Dominik Cannot Misfire In This Draft
April 25th, 2012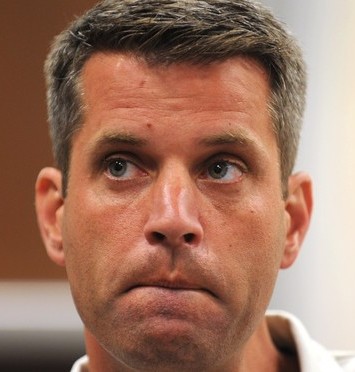 It's not often that a team drafts in the top five. That means in the previous season the team was pretty much horrible.
And even a (former) Bucs cheerleader like Tiffany Jimenez would argue the Bucs stunk last year.
One reason the Bucs have stunk is, in his short tenure as the Bucs rock star general manager, Mark Dominik's draft selections haven't exactly made people forget Bill Walsh, though his ability to find gems off the street as free agent signings has been uncanny.
Alan Dell of the Bradenton Herald writes that for the Bucs to turn around what was a horrible season, Dominik will have to raise his batting average with draft picks.
The Tampa Bay Buccaneers general manager admitted he and his draft choices are running out of time when he addressed the media last week.

The draft on Thursday will be the fourth under his wing. "We don't have much more time, nor do the players," he said. "If you don't learn from your mistakes you are a bound to create them again. So you really try to look at it and say what was it about that that I missed on, that as an organization we didn't make the right selection."
There are two ways for a general manager to not have his contract extended. The first is if the team losses. The second is if the team isn't getting the job done drafting.
The 2009 draft was bad for Dominik. The 2010 draft isn't looking that great, but it would help its key draftees could stay on the field.
It's way too early to judge the 2011 draft but the early results are promising.
Dominik could do well to get a(nother) contract extension if he hits a couple of home runs this weekend.