Michael Bennett Signs, Speaks
March 19th, 2012
Podcast: Play in new window | Download | Embed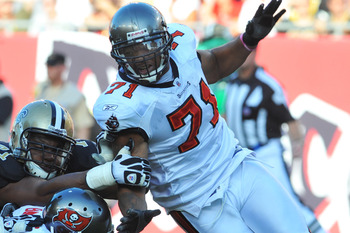 Earlier today Joe caught word from Tampa Tribune beat scribe Woody Cummings that Michael Bennett had signed his restricted free agent tender. No surprise there, as Bennett was sure to jump at the $2.7 million rather than hold out for more.
Of course, Justin "The Commish" Pawlowski, of WQYK-AM 1010, grabbed hold of Bennett right after he signed and got him on the air.
Bennett talked about how "nice" rockstar general manager has been to him, how the Bucs can't claim their young anymore, and more. Enjoy.