Gerald McCoy Talks To Joe
January 18th, 2012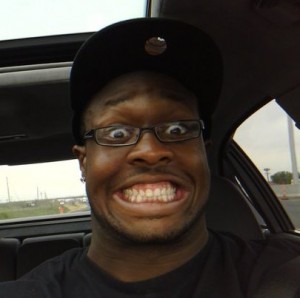 Last week for the BCS National Championship game, Bucs defensive tackle Gerald McCoy had a Tweetup, in association with Verizon Wireless, where GMC's Twitter followers were invited to hang out with him and watch football and shoot the breeze.
Roughly 50 Bucs fans/GMC followers found their way to Courtside Grille in St. Petersburg to mingle with GMC and fellow Bucs defensive tackle Roy Miller who joined in the fun.
GMC was kind enough to give Joe a brief moment to talk Bucs.
JoeBucsFan: Tell us about this event. This is really neat that you would reach out to Bucs fans like this.
Gerald McCoy: This is great, coming out here and talking to the fans. I want the fans to know they are part of the team, watch some football tonight with the fans. We are nothing without the fans. Without the fans, there is no NFL, no NBA, no MLS, nothing. They help pay our salaries. They support us. The fans make us who we are. I love them.
Joe: Have you talked to [fired Bucs defensive line coach] Keith Millard?
GMC: (Grimaces and shakes his head "No.")
Joe: I'm sure that Millard being fired with the rest of the coaches is a bummer for you because you never got a chance to work with him for an entire year.
GMC: It's a business. The NFL is a business. Me and him, we were pretty tight.
Joe: You think there is a chance the Bucs could bring him back with the new coach?
GMC: I don't know, we'll see what happens.
Joe: You were obviously much better after you had time to spend with him. What did he tell you or coach you up on that helped you out so much?
GMC: When you are playing in a game, you have to be like a wild animal, you can't let anything stop you from reaching your goal and that goal is the quarterback. You have to be like a killer, an assassin. He made me into the player I am today.
Joe: Noticed on Twitter recently you wrote you were ahead of schedule in your rehab.
GMC: Yeah, I'm not supposed to rotate my arm, but I'm already lifting weights and I'm right back to full training. I'm going back to San Diego to train like I did last year.
I'm not lopsided no more!