Hypocrite Roger Goodell Embraces Woman Biter
August 24th, 2011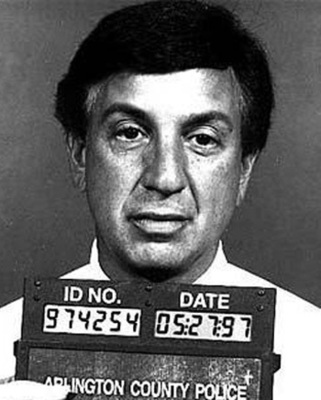 The irony of CBS revealing that criminal woman biter and renowned sicko Marv Albert will lead its No. 4 NFL broadcast crew on the same day Aqib Talib is summoned to NFL hypocrite hatchetman commisioner Roger Goodell's office is too much for Joe to bear.
Let's get this straight: Goodell, the high and mighty protector of the NFL shield and treasured brand, has signed off on a high-profile pervert to be the face of an NFL broadcast. Is there no code of conduct for broadcasters?
It was one thing to have Albert neatly tucked away calling Monday Night Football on the radio, which has few listeners, as Albert did for much of the last decade. But this is too much.
Maybe all the young NFL fans will enjoy Albert's TV calls and Google him only to find gems from his 1997 sentencing following his forceable sodomy trial, like this one from the New York Times.
Although he did not testify at the trial, Mr. Albert was called by the prosecution at today's sentencing. The maneuver surprised his lawyer, Roy Black, who called it a "grandstand play" intended to humiliate Mr. Albert.

Mr. Albert described the events of Feb. 12 when he met Vanessa Perhach at the Ritz Carlton Hotel at Pentagon City in Arlington. Ms. Perhach testified at the trial that after she refused his request to bring a second man to their assignation, he threw her on the bed, bit her and made her perform oral sex.

 
Way to go, Goodell. Joe's glad your selective, tyrannical discipline in the name of preserving the NFL's image is as phony as the breasts of half the NFL cheerleaders.
And where the hell are Team Glazer and the rest of the NFL owners on putting Albert's nasty criminal record on the face of a broadcast?
Joe's all for suspending players for misdeeds, but in Talib's pending assault with a deadly weapon case, Joe thinks the now hypocritical hatchetman commissioner should take a deep breath and let the courts do their diligence before considering suspending Talib.
Joe's not about to let this go. If Goodell's going to dare to suspend Talib before true justice plays out and shove a renowned pervert and woman biter and abuser down the throats of America simultaneously, then Joe will make it his mission to constantly remind the world of Goodell's raging hypcorisy.
At this point, Joe fully expects Goodell to sign off on Jerramy Stevens and Casey Anthony to be sideline reporters on all of Albert's broadcasts. Joe suspects the trio would have fabulous chemistry.