"They Swear They Will Spend The Money …"
May 6th, 2011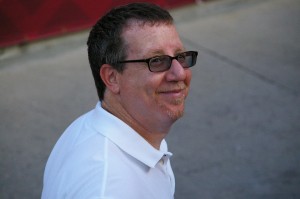 For those wondering why Team Glazer owns the club that has spent at or near rock bottom for the past seven seasons, St. Pete Times columnist Gary Shelton perhaps served up a little clarification yesterday during a live chat on TampaBay.com.
Shelton explained that Team Glazer will open the vault when the Bucs are ready to compete for a Super Bowl.
Comment From TimTim: The Glazers are not cheap. They just spend all the money they have paying $50 million transfer fees plus the players salary so Man U can have a new scorer. Man U is a dominant team with the worlds most expensive players. Why is their philosophy completely opposite with the Bucs? 

Gary Shelton: According to the Glazers, and I spent a half hour with Joel in New Orleans in late March, it's a matter of cycles. They swear they will spend the money when the Bucs are ready to compete for the big game.

Much of it might be the differences in the sports. To compete with Man U, ownership has to pay international transfer fees. In the NFL, there is a salary cap. Also, when is the last great NFL team to buy itself a title? You win in the NFL by developing your own players. Ask Indy, New England, Pittsburgh.

That said, I think this is the year to augment with a player or two. 
Coming off a 10-6 season with stud talent on the roster, including the addition of Rambo and the next Ray Lewis, surely this is the season Team Glazer will deem the Bucs a Super Bowl contender.
If Shelton is to be believed, then one could conclude the Bucs don't see themselves as contenders if they don't dabble in what will be the biggest free agent class in history. That would be very sad.