Tons Of Highlights From Bucs' Win
October 10th, 2010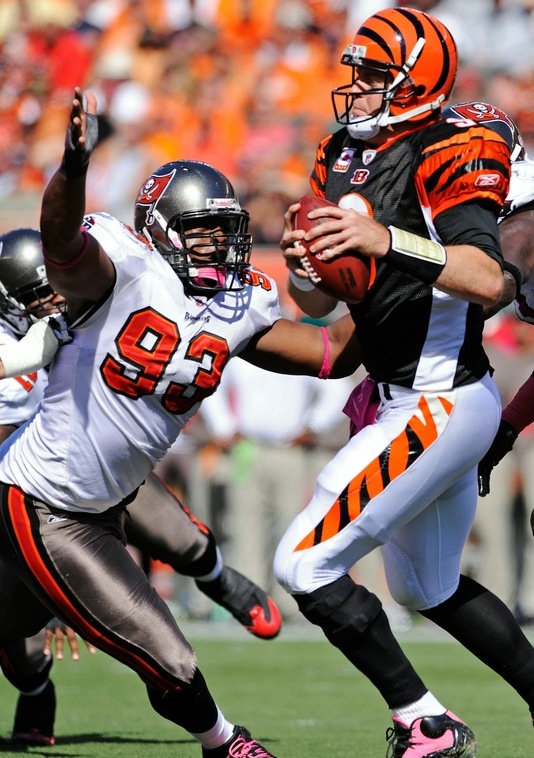 Wow, the good people of the NFL Network have uploaded bunches and bunches of highlights from the Bucs win at Cincinnati earlier today.
Of course ,Joe has them for you.
First are most of the highlights rolled into one video.
Cody Grimm puts the Bucs on the scoreboard.
Earnest Graham barrels downfield for 61 yards.
Graham also plowed into the endzone.
Aqib Talib picks off Carson Palmer.
Sabby saves the day with his late-game interception.
Mike Williams hauls in a pass from Josh Freeman for a touchdown.
Spurlock makes perhaps his best catch of his career.
Connor Barth gives the Bucs the win.
The Bucs defense was strong when it needed to be.
Freeman and Williams connect on a long pass.
More Bucs defense highlights.
Still more defensive plays by the Bucs.
Raheem Morris and Freeman talk about the Bucs' win.