Bucs Have 64.1 Percent Chance Of Playoffs
September 20th, 2010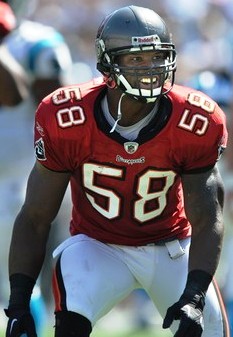 Now Joe knows it's outrageous if not irresponsible to talk playoffs after just two weeks, but Joe came across a little nugget thanks to Cork Gaines, the master of JoeRaysFan.com and Jason Floyd, engineer at WDAE-AM 620.
Both gentlemen posted this little nugget, unearthed by Kevin Seifert of BSPN.com:
Teams that have started 2-0 have made the playoffs 64.1 percent of the time (107 of 167).
That stunned Joe so much as he was drinking a beer and watching NFL Network last night (as usual, monitoring Twitter on his Blackberry) that Joe had to put the beer down.
Who on earth dreamed the Bucs would be in the same sentence as the word "playoffs" in late-September, other than to suggest no chance?
Caution: Last year Denver won its first six games and missed the playoffs.