Get The Ball Back!
June 22nd, 2010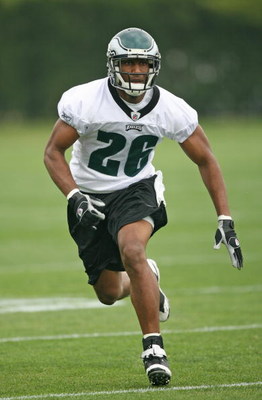 In sort of a throwback to Chucky's edict of scoop and score, Raheem the Dream seems to have a phrase he wants his defense to live by:
"Get the ball back!"
That's the word from dapper Rick Brown of the Lakeland Ledger. He claims Raheem the Dream is drilling that into the heads of his troops. It's a far cry from the moniker of the heinous Jim Bates Experiment which, best as Joe could tell, was, "Watch and chase."
This Raheem the Dream mindset is part of the reason why the Bucs signed free agent safety Sean Jones: to get the ball back.
"For the most part, I've been doing that for most of my career, and right now, I think I'm reaching the pinnacle of my career," Jones said. "I think the sky's the limit. I think my best years are ahead of me."
Up the middle for the Bucs defense was a sieve worse than a BP oil leak in the Gulf of Texaco. Defensive tackle Chris Hovan is gone. Embattled middle linebacker Barrett Ruud was seemingly piling up tackles seven yards downfield which he claimed were game-savers. Sabby the Goat… well, there's a reason the Bucs signed Sean Jones.
Despite drafting a pair of rookie defensive tackles and signing Jones, there are still a lot of question marks for the Bucs defense. If somehow Raheem the Dream can shore that up, it will go a long way to getting the Bucs to flirt with a winning record.