The QB Blasts: Fix-Freeman Plan Arriving Late
January 26th, 2010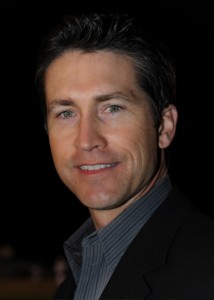 By JEFF CARLSON
JoeBucsFan.com analyst
Former Bucs quarterback Jeff Carlson (1990 & 1991) writes the weekly QB Blast column here at JoeBucsFan.com. Joe is ecstatic to have him firing away. Carlson has TV gigs in the Bay area and trains quarterbacks of all ages via his company, America's Best Quarterback.
Greg Olson wants Josh Freeman to improve his accuracy and get his completion percentage to 60 percent like all the other "playoff quarterbacks," (except he forgot the rookie taken with the fifth pick, who just played in the AFC Championship following a 53.8 completion rate in the regular season).
I was glad to read in the St. Pete Times story about Olson and Freeman on Monday that the playcaller has something to do with Freeman's improvement, not just the accuracy of the QB.
"…We can help him out certainly with the routes we're calling as well."

Olson, who took over the offense from fired coordinator Jeff Jagodzinski 10 days before the season opener, said he will tailor the 2010 scheme toward his strong-armed quarterback.

"We're going to try and build on his strengths," Olson said. "Number one, you've got to build it around your quarterback and around what he does best and what he feels more comfortable with.
The Bucs, and other teams it turns out as well, are self-handcuffed to finding less than stellar coaching talent because of the potential NFL labor issues coming in 2011. They only want to offer new assistants one-year deals in case there is a strike/lockout situation, so they're not on the hook for coaches pay if there is no season.
The Bucs already were in this tenuous spot because of the lack of job security of its head coach and management team, as well.
I mean, what well-respected, successful assistant coach would consider Tampa Bay as a spot to bring his family, knowing his tenure could be over like a spring break vacation if things don't go well immediately? Or, considering Bucs' recent history with coordinators, even over before the season starts?
Last season's hot Bucs topics were, 'When will Josh Freeman take over as the starter?' and 'Will Raheem Morris keep his job? That doesn't lend itself to hiring top coaching talent, even if some accomplished quarterbacks coach was still sniffing around for a job this week at the Senior Bowl.
But back to the QB and the need for Josh Freeman to improve his mechanics and fundamentals. It scares me to think that the No. 1 pick of your draft and the future of your team (especially with Luke McCown and Byron Leftwich as your alternatives) was an afterthought in 2009. But that is what Olson told the Tampa Tribune on Monday.
"He didn't have what Sanchez had or what (Falcons QB Matt) Ryan had last year. Those guys were the guys right from the start. But this guy (Freeman), he was more like an afterthought. That's why I'm so excited about him." 
I told you here on JoeBucsFan.com in June that Freeman should have been fast-tracked no matter what the initial intention was for him.
He, like any other player, needed to be ready as soon as possible, even if he didn't play. And as I wrote here recently, the Bucs will go looking for a guy to work on keeping Freeman's left hand on the ball longer, so as to reduce fumbles. As for becoming more accurate, he'll just keep practicing getting rid of the "pro" routes that are different from the college routes he was so used to he couldn't get them out of his system this year (read the full newspaper quotes for yourselves).
It's not surprising Freeman wasn't used to the pro routes. His QB coach through the offseason, who became his offensive coordinator just before the first kickoff, says "He knows he can play a lot better, but to come in and do what he was able to do with no practice was phenomenal," Olson said of Freeman. 
So a multi-million dollar, first-round pick was thrown into a NFL game with no practice? How's that for protecting your biggest investment and making sure it is successful.
Wow. This kid really is good, or something was overlooked on the practice field, because he should have been getting prepared by the coaches long before his debut.